The Friday 56 is a blog meme hosted by Freda's Voice and has three simple rules:
Grab a book, any book.
Turn to page 56 or 56% in your eReader.
Find any sentence (or a few, just don't spoil anything) that pulls your attention.
Post it!
It's a pretty simple task and is also super fun (especially because i'm always interested to see what sentences I find)!
This weeks book: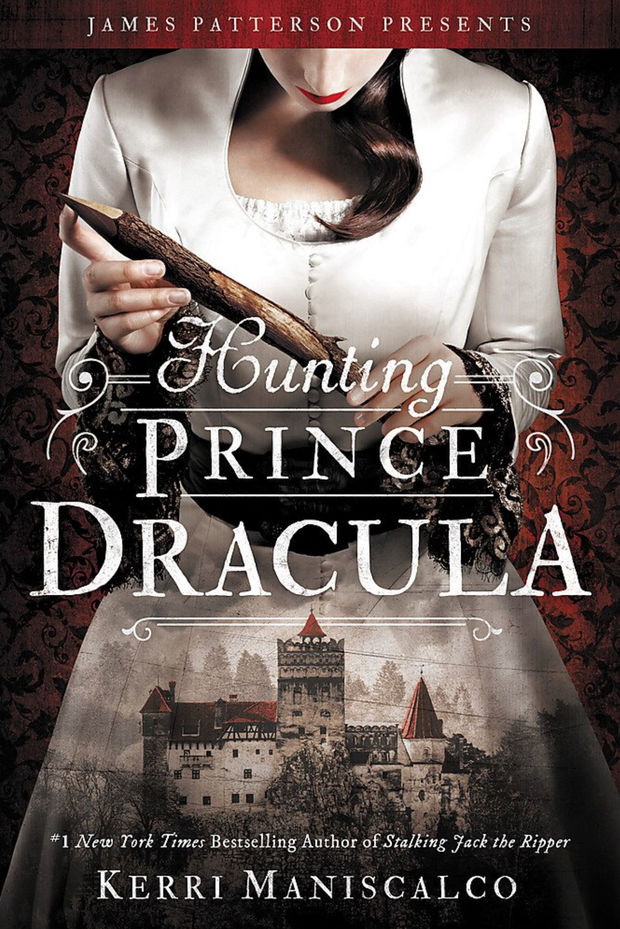 Hunting Prince Dracula by Kerri Maniscalco
Publication Date: September 19, 2017
Genres: Young Adult, Historical Fiction, Mystery
Synopsis via Goodreads: In this New York Times bestselling sequel to Kerri Maniscalco's haunting #1 debut Stalking Jack the Ripper, bizarre murders are discovered in the castle of Prince Vlad the Impaler, otherwise known as Dracula. Could it be a copycat killer…or has the depraved prince been brought back to life?
Following the grief and horror of her discovery of Jack the Ripper's true identity, Audrey Rose Wadsworth has no choice but to flee London and its memories. Together with the arrogant yet charming Thomas Cresswell, she journeys to the dark heart of Romania, home to one of Europe's best schools of forensic medicine…and to another notorious killer, Vlad the Impaler, whose thirst for blood became legend.
But her life's dream is soon tainted by blood-soaked discoveries in the halls of the school's forbidding castle, and Audrey Rose is compelled to investigate the strangely familiar murders. What she finds brings all her terrifying fears to life once again.
---
Quote:
"How did a young woman such as yourself get involved in all this," he mentioned around randomly at the castle, "business of cadavers?"
"It was either that or embroidery and gossip," I said, allowing humor to creep into my tone. "Honestly, I imagine the same way anyone else who came to study such subject matter did. I want to understand death and disease. I want to offer families peace during difficult times. I believe we all have a special gift to offer the world. Mine happens to be reading the dead."
---
This quote basically captures how amazing Audrey is, because instead of going off at this guy she explains politely (and quite brilliantly) how she's interested in forensics because it's her passion just like any other male in the subject. Along the way in this series, we see her face the struggle of trying to live up to her full potential but being knocked down a few pegs due to her gender. However, she's one of the most intelligent, tenacious female heroines i've read about and just thinking about her makes me hyped for the third book in the series coming out this Fall!
---
Feel free to let me know if you've read Hunting Prince Dracula and/or any other cool mystery novels. Until next time,
Happy Reading! ♡