Can't-Wait Wednesday is a blog meme hosted by Tressa @ Wishful Endings that spotlights upcoming anticipated releases!
This week I am excited for…
Ignite the Stars by Maura Milan
Release: September 4, 2018
Genres: Young Adult, Science Fiction
Synopsis via Goodreads: Everyone in the universe knows his name. Everyone in the universe fears him. But no one realizes that notorious outlaw Ia Cocha is a seventeen-year-old girl.
A criminal mastermind and unrivaled pilot, Ia has spent her life terrorizing the Olympus Commonwealth, the imperialist nation that destroyed her home. When the Commonwealth captures her and her true identity is exposed, they see Ia's age and talent as an opportunity: by forcing her to serve them, they will prove that no one is beyond their control.
Soon, Ia is trapped at the Commonwealth's military academy, desperately plotting her escape. But new acquaintances—including Brinn, a seemingly average student with a closely-held secret, and their charming Flight Master, Knives—cause Ia to question her own alliances. Can she find a way to escape the Commonwealth's clutches before these bonds deepen?
---
Not gonna lie, i've been in a HUGE science-fiction kick lately and this one is definitely a story i'm hyped for! I've heard that this is perfect for fans of The Lunar Chronicles and if you know me, you'll know that i'm obsessed with those books. Also, the premise itself sounds freaking fantastic and the MC already seems like a super badass chick which is something i'm always excited to read about!
I even met Maura Milan at BookExpo and she was an absolute sweetheart! She definitely had me dyyying to start her book asap!!
(can we also talk about how freaking gorgeous that cover is with the beautiful POC heroine on the front??!)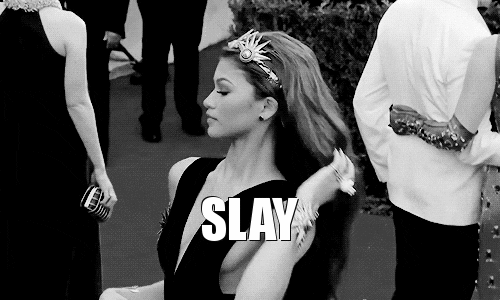 ---
Feel free to let me know if you're also hyped for Ignite the Stars and/or what other book(s) you're anticipating. Until next time,
Happy Reading! ♡