The Friday 56 is a blog meme hosted by Freda's Voice and has three simple rules:
Grab a book, any book.
Turn to page 56 or 56% in your eReader.
Find any sentence (or a few, just don't spoil anything) that pulls your attention.
Post it!
It's a pretty simple task and is also super fun (especially because i'm always interested to see what sentences I find)!
This weeks book:
Neverworld Wake by Marisha Pessl
Publication Date: June 5, 2018
Genres: Young Adult, Mystery, Science Fiction
Synopsis via Goodreads: Once upon a time, back at Darrow-Harker School, Beatrice Hartley and her six best friends were the cool kids, the beautiful ones. Then the shocking death of Jim—their creative genius and Beatrice's boyfriend—changed everything.
One year after graduation, Beatrice is returning to Wincroft—the seaside estate where they spent so many nights sharing secrets, crushes, plans to change the world—hoping she'll get to the bottom of the dark questions gnawing at her about Jim's death. But as the night plays out in a haze of stilted jokes and unfathomable silence, Beatrice senses she's never going to know what really happened.
Then a mysterious man knocks on the door. Blithely, he announces the impossible: time for them has become stuck, snagged on a splinter that can only be removed if the former friends make the harshest of decisions. Now Beatrice has one last shot at answers… and at life.
And so begins the Neverworld Wake.
---
Quote:
"Her rages were Olympian, five-star, multiplatinum. They came from some boiling place inside her not even she could explain. Face flushed, eyes flashing, she'd demolish her dorm room, rip pages from every textbook, punch walls, overturn tables, tell off a teacher with zero care for tact, mercy, or an aftermath. It always seemed to me in those moments that Whitley was witnessing some alternative world invisible to the rest of us, something ugly and so vast it couldn't be fit into the English language."
---
I just finished this novel and I knew I had to do today's post on it because it is SO unique and completely captivating. I didn't really know what to expect going into it, but let me just say it took a total turn for a satisfying surprise. Not only was the plot totally wild but the characters were so dimensional (as you can see in the quote). The situation they were put in truly brought out all the different sides of the people involved and usually i'm more plot driven in mystery books, but this time around I was hooked because of the cast.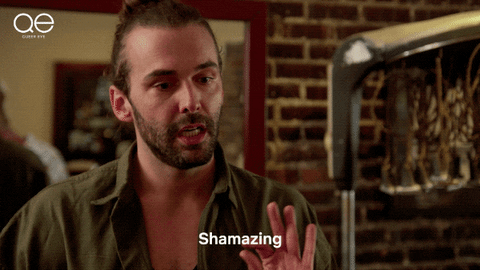 I'm currently working on my review for this one so I can't wait to share more of my thoughts on the book with you all! 
---
Feel free to let me know if you've read Neverworld Wake and/or any other cool mystery novels. Until next time,
Happy Reading! ♡