Hey friends, long time no see! Sorry for being a bit MIA these past few weeks, i've definitely been off my blogging AND reading game which has been a bit EXTREMELY stressful! However, today i'm back with a tag and a pretty exciting one at that! Did you know that 2018 is halfway done?? Yeah… i'm apparently the only one who is just now realizing this and how i'm very much failing at reading this year.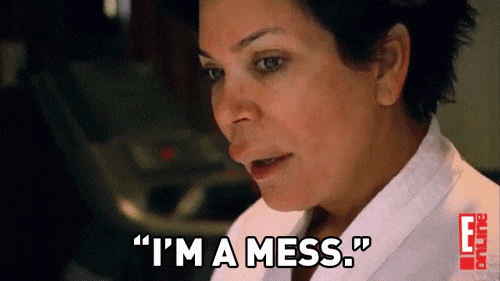 But it's all good because there's always 2019 ahaha — seriously, 2019 where you at??!
Best book you've read so far in 2018
This one is extremely hard to answer because i've read so many amazing books, but my fave HAS to be The Hate U Give by Angie Thomas. The entire story had me hooked from the first page and after that trailer, I am DYING to watch the movie aghhh!!
Best sequel you've read so far in 2018
TBH I haven't read a lot of sequels, but I have to mention More Than We Can Tell by Brigid Kemmerer. It's more of a companion than it is a sequel, but we got to catch up with characters from the first book and that's all that matters to me! I also read a novella from my favorite series that is sort of an epilogue (but still has a wonderful story arc in it) and its Twelve by Jennifer Lynn Barnes. It was so amazing getting to see some of my fave characters again and see how they're doing a couple of years later !!
A book you haven't read but want to
This one is IMPOSSIBLE to answer with just one book so here goes a list because — like I said — totally failing at reading this year:
▸ Gemina, by Amie Kaufman and Jay Kristoff
▸ The Kiss Quotient, by Helen Hoang
▸ Nyxia, by Scott Reintgen
▸ A Crown of Wishes, by Roshani Chokshi
Most anticipated release for the 2nd half of 2018
Again, EXTREMELY impossible to answer with just one so here's another list lol:
▸ Summer Bird Blue, by Akemi Dawn Bowman
▸ Girls of Paper and Fire, by Natasha Ngan
▸ Escaping From Houdini, by Kerri Maniscalco
Biggest Disappointment of 2018
Sadly, this one was pretty easy for me to answer because I had suuuper high expectations going into this one and that was American Panda by Gloria Chao. It wasn't that I hated it — far from that actually — but a lot of the characters annoyed me and nothing really seemed to… well, click. I really loved the college aspect though and there were definitely some hilarious moments!
Biggest surprise of 2018
I would have to say Gunslinger Girl by Lyndsay Ely because I really went into the book not expecting anything since it was a debut author AND took place in a dystopian Western setting (which is SO out of my comfort zone), but I ended up LOVING it! I'm really hoping there will be a sequel because this girl THRIVES when she's reading this book lol.
(lets ignore the fact that i used a fifty shades gif… moooving on!)
New favorite author
I am now a total stan of Rebecca Phillips, Adrienne Young, Nic Stone, Ashley Poston, Brigid Kemmerer, and Lygia Day Peñaflor! Fr, from now on I will basically be living on their Goodreads pages scanning for new books from them 24/7.
Newest fictional crush
IF ANYONE WANTS TO SEND ME LUC (The Darkest Star) AND SAHIL ROY'S (From Twinkle, With Love) DIGITS I'D BE FOREVER THANKFUL !!
Newest favorite character
I gotta say my queens Starr Carter and Eelyn (Sky In the Deep)!! They are such badass women who were put through some harsh stuff and conquered the heck out of every situation.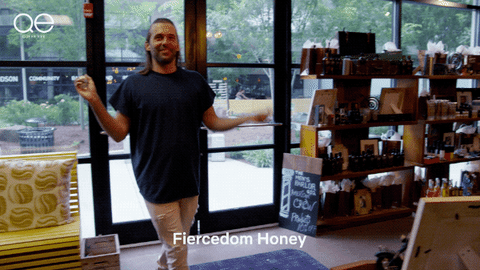 Book that made you cry
Not gonna lie, I was cryin in the club after reading Don't Forget Me by Victoria Stevens… and i'm still there crying over it.
Book that made you happy
MEET !! FREAKING !! CUTE !! WAS !! THE !! CUTEST !! SHIT !! I'VE !! EVER !! READ !!
Favorite book to movie adaptation
oh jeez idek what to choose like there are so many options hmm… LOVE, SIMON OF COURSE !!
(but GORL am i hyped for To All the Boys I've Loved Before, The Darkest Minds, and The Hate U Give !!)
Favorite review you've written
I haven't written as many as i'd like to so far this year but the ones I wrote for Ace of Shades by Amanda Foody and Truly Devious by Maureen Johnson are definitely two that i'm super proud of 😊
Most beautiful book you've bought this year
I'm still quaking over the cover of The Museum of Us because of the gooorgeous sky and stars and clouds and blue/green tints and eee I could go on foreverrr!
Books you need to read by the end of 2018
I definitely need to pick up more of the BookExpo books I got b/c i'm dying to read and review those, but here's a list of others just to give you an idea of how much is actually on my tbr yaay:
▸ Smoke in the Sun, by Renee Ahdieh
▸ Undead Girl Gang, by Lily Anderson
▸ Always and Forever, Lara Jean, by Jenny Han
▸ In The Afterlight, by Alexandra Bracken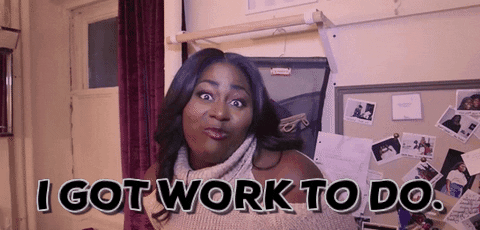 (work to do… AFTER i finish season 2 of queer eye)
---
Have you read any of the books I mentioned? How is your reading going so far this year? As of now, what are some of your fave books of 2018; least favorite? Until next time,
Happy Reading! ♡